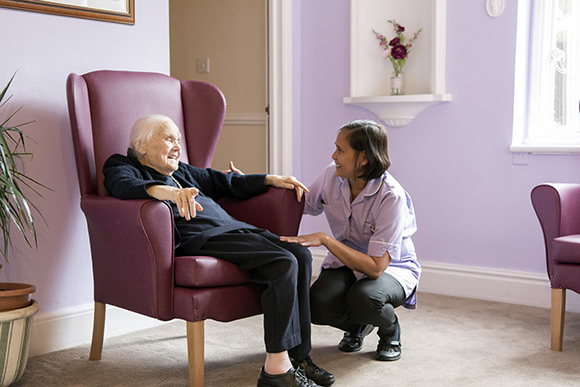 Dementia shows itself in many ways and differently in different people. There are also a number of forms of and causes for dementia. For more information about Dementia, Living with Dementia or caring for someone with Dementia, click on our Help and Fact Sheets below or go to www.alzheimersresearchuk.org
However, many people who live with dementia find that the condition gets progressively worse and daily tasks around the home become more difficult to manage safely. When this happens, it may be time to consider moving into a good quality care home that has everything the person with dementia needs.
The Broadland View Dementia Care Home in Norwich is built on the foundations of good trusting relationships with our residents and their families and friends. We take the time to get to know each resident, their likes, their dislikes, their interests and hobbies, their personalities, the story of their life and who their family and friends are.
We tailor the care to suit the individual's preferences and we work hard to ensure that every day at Broadland View Care Home is as rewarding, stimulating and enjoyable as possible. We encourage friends and family to come and visit regularly and get involved wherever they can.
On this page you can download some useful documents about living with dementia, and caring for someone with dementia.
Useful documents
Caring for someone with Dementia
We would be proud to show you around Broadland View Care Home at a time that suits you.
Please call Sharon (Manager) 01603 432050 or email info@broadlandview.co.uk
for an initial chat and to arrange a viewing.