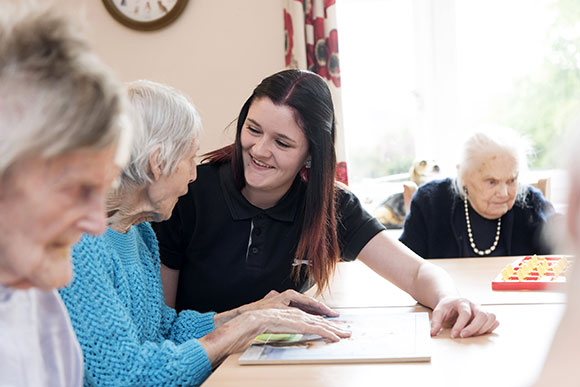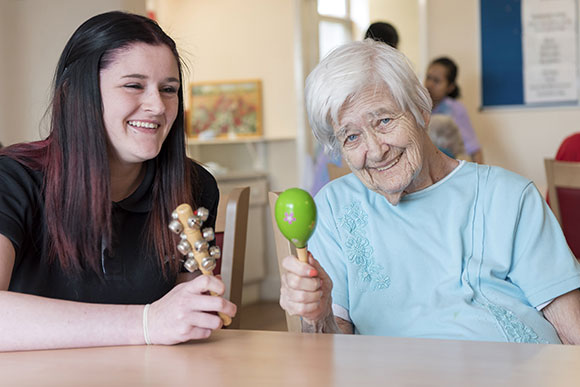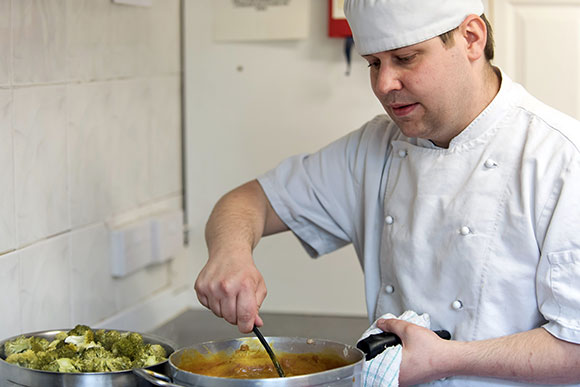 Day care at Broadland View Care Home
Day care at Broadland View Care Home not only gives invaluable support and respite to friends and families caring for people with dementia but it also opens up a new world of opportunities for fulfilling and enjoyable activities and companionship for the person with dementia themselves. People are often initially scared to go to a new place and worry about making new friends. But we find that our day visitors usually fit in really quickly, they meet new people, like our warm and friendly staff and enjoy their time with us so much that they can't wait to come back.
We have a number of great spaces that you can go to and socialise, read, or enjoy some quiet time on your own:
A lovely TV lounge overlooking our landscaped gardens with mature trees and plants
A smaller, calming quiet room with a peaceful and quiet atmosphere
A comfortable dining room where our day visitors can enjoy a fresh, tasty and healthy lunch with friends
Other smaller homely lounge-areas around the home
Quiet reading areas
A small courtyard-style garden with fountain and a tranquil atmosphere – lovely on a sunny day!
Entrance lobby-lounge – where some day visitors and residents like to watch the world go by
Larger lawned garden area where we sometimes hold summer fetes and other activities
A green house where visitors can enjoy tending to the fruit and vegetables.
Come and visit
When visitors return home from Broadland View, they feel revitalised and refreshed having spent their day amongst friends in a welcoming and pleasant environment. Because we are specialists in caring for older people with dementia, we understand their needs and put them at the centre of everything we do. If you would like to come along and visit us to see if Day care at Broadland View would be right for you, why not arrange to come and see us.
We would be proud to show you around Broadland View Care Home at a time that suits you.
Please call Sharon (Manager) 01603 432050 or email info@broadlandview.co.uk
for an initial chat and to arrange a viewing.